All the shops and businesses for street information panels and visitor guides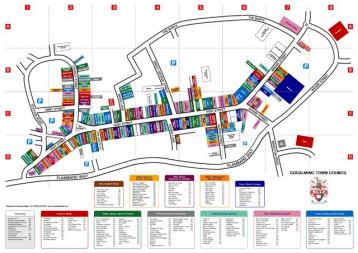 Colour coded categories and index for quick searches.
Extra information regarding public services and car parks.
Uses:
Town centre Information panels, town guides and web sites

Quotes:
Give us an indication of the number of shops and businesses to show on the plan. Small £5 per change fee to update your map.
See how 
Henley-on-Thames
 use the map on their web site.
more examples